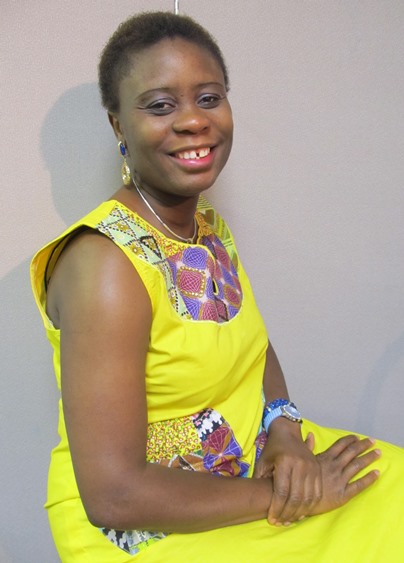 Press Release
December 21, 2015
For Immediate Release
The Enitan Story Founder, Bukola Oriola, Appointed to Serve as a Member of the U.S. Advisory Council on Human Trafficking
"I am honored that these talented individuals have decided to serve our country. They bring their years of experience and expertise to this Administration, and I look forward to working with them."​—President Obama said in a Press Release issued by the White House
MINNEAPOLIS – December 21, 2015 – Bukola Oriola of Minneapolis based nonprofit, The Enitan Story, which provides services to victims and survivors of human trafficking was one of 11 survivors appointed to serve on the U.S. Advisory Council on Human Trafficking on December 21, 2015.
The U.S. Advisory Council on Human Trafficking was mandated under the Justice for Victims of Trafficking Act of 2015 (JVTA). Included in the JVTA is the Human Trafficking Empowerment Act, which affirms the importance of survivor input and expertise in order to implement federal policy and programming that is effective for survivors of labor and sex trafficking.
Membership of the Council is diverse as recommended by the National Survivor Network (NSN), a survivor led organization in which Oriola is a member.
According to NSN, "NSN advocated that diversity of membership should be the first priority. For example, diversity in type of trafficking, sex and labor, international and domestic, female and male and various types of sexual exploitation. Individuals should be diverse by ethnicity, gender, sexual orientation, region of the country and subject matter expertise (i.e. programming and policy)."
"NSN has a history of advocating for inclusion of survivor voices at the federal level. NSN promoted H.R. 500: Survivors of Human Trafficking Empowerment Act in early 2015 prior to this legislation being added to the JVTA."
Responding to the appointment, Oriola expressed her profound gratitude for being selected to serve as a voice to victims and survivors of human trafficking in the United States. She said, "​I will like to commend the United States government. President Barack Obama and his team have listening ears. They maintained the position of power with such grace. Having power is not by oppressing the weak but by giving grace and opportunity to the weak. They took a great step to elevate those that have been trampled upon, beaten, battered, and hopeless, by giving them a historic platform to be part of the positive change in the community."
About The Enitan Story
The Enitan Story is a Minneapolis­based nonprofit organization with the mission to advocate for victims and empower survivors of human trafficking. The Enitan Story is a partner of the Rescue & Restore Victims of Human Trafficking campaign, a U.S. Department of Health and Human Services (HHS) initiative to increase the identification of trafficking victims in the United
States and to help those victims receive the benefits and services they need to restore their lives. For more information: w​ww.enitan.org.​
Questions: 763.433.9454 or info@enitan.org
Click the link to download the White House Press Release
https://www.whitehouse.gov/the­press­office/2015/12/16/president­obama­ann ounces­more­key­administration­posts
###