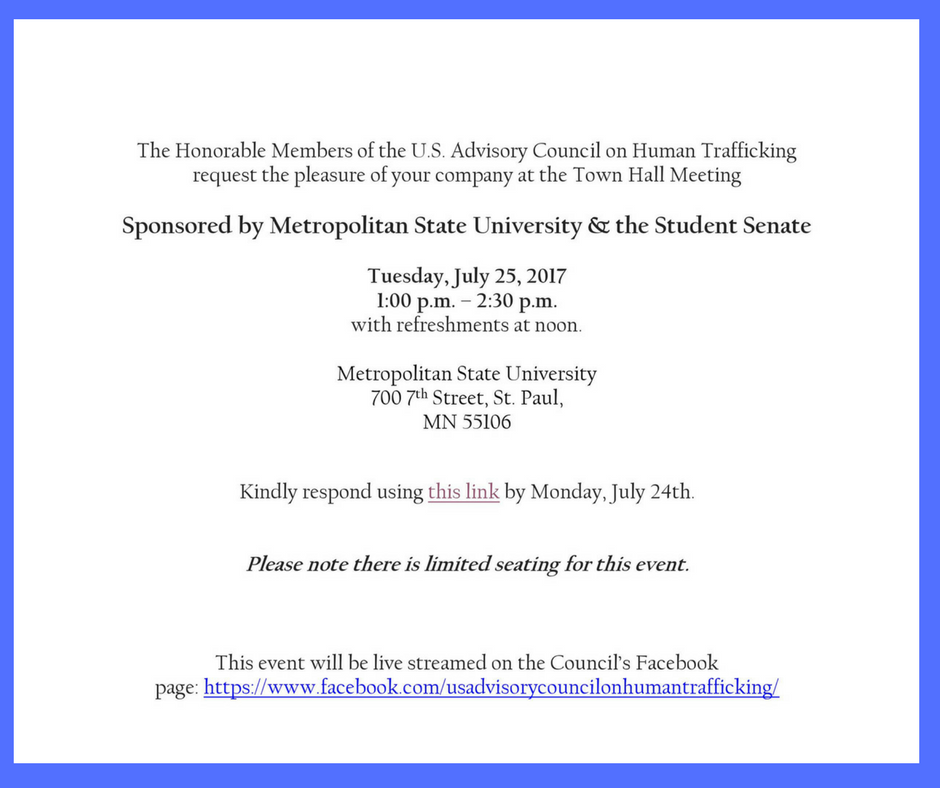 The U.S. Advisory Council on Human Trafficking will hold a town hall meeting at the Metropolitan State University, St Paul on Tuesday, July 25, 2017 from 1:00 p.m. until 2:30 p.m. at the university's auditorium.
The town hall meeting is part of activities lined up for the Council's regional trip to the Midwest. The event is sponsored by the university and Student Senate.
The purpose of the trip is to:
Gather information from federal agencies, allies, and community members; and to,
Educate the community about human trafficking.
Members of the public are invited to refreshments and networking at noon prior to the start of the event, which will broadcast live via the Council's Facebook page.
To participate in the free event, you can RSVP here by Monday, July 24, 2017.
Metropolitan State University's address is 700 7th Street, St. Paul, MN 55106.